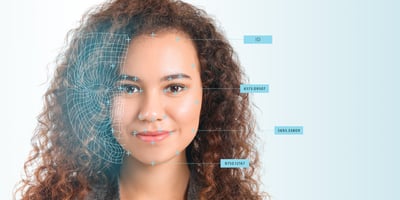 It's no secret that over the past several years crime rates for businesses all over Australia have been on the rise. As we mentioned in our previous article, CCTV for Business: The Ultimate Security Guide, Australia's Queensland city Townsville became one of the world's hot spots with 3,005 unlawful entry offenses in 2019. Because of ever increasing statistics like this, many business owners are looking to install or upgrade their business security systems with a CCTV system.
What CCTV Can Do for Your Business
A CCTV system can help your business in a variety of ways. First the obvious, loss prevention. A CCTV system will monitor for shoplifting helping you hold on to your products. Then breaking and entering. Even the most industrious thieves know to avoid cameras. But what you may not have thought about when considering a CCTV system is how they can help improve business effectiveness by recording your day to day operations.
With a CCTV system you now have a recording of how your business is run, how your employees are managing their time, how long it takes to accomplish certain tasks, etc. Using this information you can change the way you run your business thereby becoming more efficient.
However, it's also important to protect your business from the inside.
Let's Talk Access
What is access control?
One of the most important parts of your security system. Access control determines who's allowed to do what within your business or organisation. Access control can limit access to sensitive areas of your business like a main office, storeroom, or safe.
How does it work?
It's actually quite easy. Whomever is allowed access to certain areas will use some sort of identity verification to open the door to an area. Without proper permission, there is no entry. This verification piece is key. Whether it's entering a room or accessing a computer terminal, you want strong control over who's in and who isn't.
Understanding Access Control Entry Devices
Many CCTV systems come with access control. But it's important to understand the different types of control that are available. Here are some of the most popular entry devices used by businesses:
Keypad readers – users input a PIN for access.

Mag-stripe readers – users swipe a magnetic keycard to gain entry.

Proximity readers – instead of swiping, users simply touch a card to the reader.

Biometric readers – facial markers, iris scanning, DNA, or just plain fingerprint scanning (most common for commercial access control) to validate visitors.
In general, keypad readers are the simplest form of access control, but by far the most secure form of access control is a biometric security system.
Facial Recognition Software
Again, biometric readers scan fingerprints and identify people based on facial recognition. The security that comes with a biometric reader, facial recognition mostly, is hard to dismiss. Think about it, PIN numbers and cards can easily be shared, lost, or stolen but a person's face can't.
What to Look For
Look for a biometric reader with IR recognition software and technologies. These CCTV systems can authenticate faces under all lighting conditions. Many readers now come with larger screens and 'walkthrough' face recognition so users no longer have to stand still before entering a space. Also, look for a system that not only encrypts all user credentials and personal information, but protects that information as well.
Does it Work in a Post-Pandemic World?
Yes. The most up-to-date facial recognition software will offer features that include facial recognition, regardless if the person is wearing a mask, as well as remote user enrollment. They can even identify people with elevated skin temperatures.
Four Walls Security: The Experts on Facial Recognition Software
Let's face it, in today's 'new normal' world, security and hygiene need to come first. Is a CCTV system with Facial Recognition something you're interested in? Deciding to install one is a big step. And it can be a daunting task. So turn to us. If you have questions regarding CCTV systems and facial recognition, don't hesitate to ask the experts at Four Walls Security. We're here to help you pick out a security solution customised for your business. Contact us for a free, no obligation quote today.