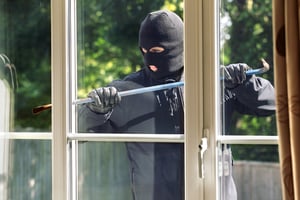 Anyone watching the news today is well aware that crime is on the rise. What you may not know is that crime has risen further and faster in Australia's own Queensland city Townsville. In fact, Townsville is now considered one of the world's hot spots for crime. According to Numbeo, it is now ranked 60th in the world for crime. And 3,005 unlawful entry offenses and 2,232 property damage incidents in 2019 is nothing to boast about. Unfortunately, those numbers are continuing to rise while citizens become more and more concerned.As the most populous city in Queensland, Brisbane has become a target as well. In March 2017, Nova 96.9 ran a story with statistics obtained by The Courier Mail. That report showed that assaults in the Brunswick Street Mall had jumped 38% in a 12 month period and that assaults in Fortitude Valley had risen 59% in recent years. On January 20, 2021, the Global Herald and 7 News reported a story indicating the five most dangerous suburbs in Brisbane.
Is your business in one of them?
Brisbane's Top Five Most Dangerous Suburbs
According to 7 News, Fortitude Valley continues to be one of Brisbane's hottest night spots. And now, no surprise, one of its crime hotspots. Particularly they say, when it comes to drugs, theft and assault. But those crimes are not only taking place in homes. Businesses in the area are also taking a hit. What do these areas have in common? Most are near train stations that offer criminals quick access in and quick access out.
Here is the breakdown of the areas of Brisbane with the most reported crimes from worse to only slightly better:
4006 Postcode

Bowen Hills

Newstead

Herston

Fortitude Valley

4101 Postcode

Highgate Hill

South Brisbane

South Bank

West End

4122 Postcode

Mansfield

Mount Gravatt

Upper Mount Gravatt

Wishart

4077 Postcode

Doolandella

Durack

Inala

Richlands

4034 Postcode

Aspley

Boondall

Carseldine

Geebung

Zillmere
How Can You Protect Yourself?
In a previous blog we answered the question, 'Are small businesses more vulnerable to crime?' And the answer is still yes. Small businesses are looked at as big targets to criminals. Both inside and outside. It's important for business owners of all sizes to remember that employees can sometimes turn on their employers by stealing or damaging property.
Unlike large corporations with massive security solutions, many small businesses have no systems at all. Or, if they do, they aren't up for the job.
So how can you protect yourself? If you don't have an access control CCTV security solution, that's the place to start. The fact is that criminals who simply see a security camera outside your building are more apt to move on by than if they don't. So the simple fact that you have a system is already a deterrent.
Not only will a CCTV solution immediately improve your security, it will also strengthen your liability confidence. The most common systems include a recording device. So you have all the evidence you need in your hands if or when something happens and you may find yourself liable.
Are you ready to protect yourself?
Four Walls Security: The Experts on CCTV with Integrated Access Control
Unfortunately, crime is here to stay. In fact, as you can see from the reports above, it seems to be continually on the rise. So much so that small businesses, especially in the above mentioned suburbs, must take matters into their own hands and protect themselves. Your first step should be with Four Walls Security. We can help you find a reliable and affordable access control CCTV security system that will meet your needs and protect you and your business.
We are experts when it comes to access control and CCTV solutions. Contact us for a free, no obligation quote today.