CCTV INSTALLATIONS
Your system is only as good as the installation. Due to our extensive experience and highly experienced technicians. The locations and position of security cameras is the most important consideration to give you the best results and images.

BUSINESS SECURITY CAMERAS
Four Walls provides the most economical package using equipment which is high quality, reliable and encompasses the latest technology at an affordable price. The increase in quality in the last few years of HD CCTV camera systems (digital and analogue), provides an increased ability to identify activities, people, read number plates .
CCTV cameras now can provide advanced analytics such as people counting, number plate recognition and even face detection.
Many litigation actions have been avoided by being able to provide footage of the incident showing the actual events. Footage can also be used to monitor and evaluate your Workplace Health and Safety systems to ensure you are providing a safe environment for your staff.
Reduce shoplifting and other theft whilst providing quality footage to the police.
Four Walls offers CCTV packages which will enable your CCTV Camera system to be fully integrated with an access control system through your computer or apps.

HOME SECURITY CAMERAS
Burglary, damage and vandalism can happen in any neighbourhood. That's why safety for your home should be a top priority.
One of the most effective and efficient ways to keep your home safe and secure is through the installation of a HD camera system (closed circuit television camera) system.
Security Cameras are an important component for the security of your home. You can monitor both internally and externally, identify an intruder, deter theft and provide a sense of security for your family. The system can be used to trigger an alarm when movement is detected.
A camera system within view acts as a deterrent to burglars and other criminals. Realising the benefits that CCTV security can aid in crime prevention, The Australian Government's "Safer Suburbs Program" aims to address crime and anti-social behaviour with projects that include security-related infrastructure such as CCTV systems for surburbs". You too can provide safety for your family with the installation of a CCTV system.
The latest from the blog.
Discover all the latest trends, ideas and insights from the world of security. We explain them all and figure out how they could affect your home and business.

Trusted by Major Companies
We are trusted by some of Australia leading companies to deliver service and security systems that they they can depend on.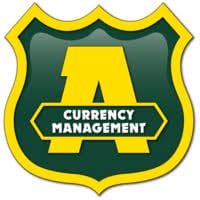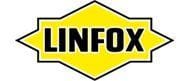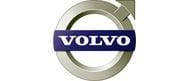 Our Partnerships.
We work with leading security system innovators and manufacturers to deliver a range of high-quality security systems, that meet Australian Security Industry Association Limited (ASIAL) standards and insurance industry considerations.